About Us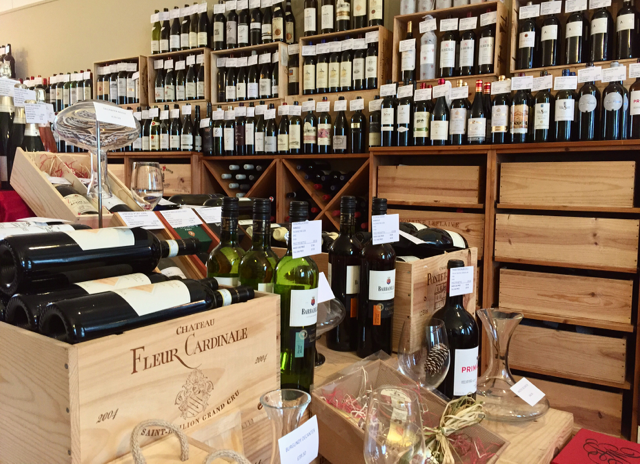 City Wine Collection Ltd was established by Norman Gardner and Zoran Ristanovic in 2003 as the City of London Retail outlet for Norman Gardner Wines, a wholesale wine business established in 1979. The main business activity of City Wine Collection is private client's cellar design and management, providing access to some of the greatest wine in the world. We pride ourselves on working directly with number of high quality producers in France (Domaine Chatelain in Loire, Ch Fleur Cardinale in St Emilion), Spain ( Bodegas Aalto, Mauro, San Roman and Sastre) and New Zealand ( Kevern-Walker estate). Other than these producers, we buy only wines with perfect provenance either En Primeur in Bordeaux or from authorised agents for the mature stock. City Wine Collection is currently run from our retail premises in Richmond Upon Thames.
Norman Gardner:
Norman recently retired from day to day activities in City Wine Collection after almost 50 years in the Wine Trade, but he still actively participates in tastings and other Wine Trade events and maintains active relationships with some of our main contacts in the Trade. His experience and knowledge seems infinite and he is called upon on a regular basis.
Zoran Ristanovic:
Zoran is MD and Wine Buyer for City Wine Collection. He graduated with Honours in Viticulture in 1988 and gained the WSET Diploma in 1992. Zoran has over 20 years experience in the UK Wine Trade and has worked in the vineyards and wineries of France, Spain and New Zealand. Zoran has been buying wine professionally since 1993 and has long established relationships with wine producers, their agents and representatives in the UK, as well as other respected independent wine merchants around the world.
Contact at: zoran@citywinecollection.com
Lukasz Gramza:
Lukasz joined City Wine Collection in 2009 to take control of our accounting and logistics needs and has since established himself as the General Manager of our office based operations. He is currently studying at the Wine and Spirit Education Trust.
Contact at: lukaszg@citywinecollection.com